PHILOSOPHY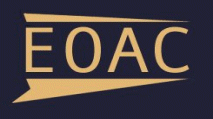 The European Overseas Airways Company is a virtual corporate enterprise which aims to give like minded individuals to fly as pilots for a virtual airline at the level they choose, providing a realistic virtual environment in which contribution matters more than flight time.
Our goal is realism combined with freedom, and the accumulation of knowledge for the benefit of all in the free flight simulator world. We will never charge money or favors for our small work
EAOC undertake not to impose their way of doing things on any other VA. We do not seek to bargain with virtual shares or virtual rights to fly in virtual areas. These are things which belong to all VAs.
EOAC is a private enterprise which aims to give like minded individuals the choice to fly as pilots at the level they choose. We do not enforce our ideas on our pilots and we would like to see our own ideas challenged by those with better knowledge than ourselves.
EOAC will never fly any aircraft which is not or has not in the past been operational with an airline. Our aim is a realistic airline experience in flight and a fictional background, based heavily in reality to give meaning to those flights. There will be no Boeing SST or A380 until one is actually delivered to an airline.
EOAC position towards Free Flight Simulator Designers
EOAC pay all deference to the free flight sim designers who have created the aircrafts, sceneries and panels that allow us to pursue this dream of flight. Without you we are nothing and we thank you for your time and hard work. In repayment we will help you in any way we can