London Heathrow Hub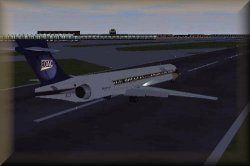 EOAC MD-90-30 landing at 27R at Heathrow airport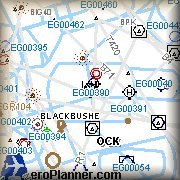 Coordinates: 51° 28' 16.00" N 0° 27' 11.00" W
Elevation: 80 ft
ATIS: 123.9
Runway:
27L

Glideslope:
1700ft @ 5NM

Approach Course:
274deg

Altitude/Surface:
78ft/Asphalt

Length/Width:
11978ft/148ft
Runway:
27R

Glideslope:
1700ft @ 5NM

Approach Course:
274deg

Altitude/Surface:
78ft/Concrete

Length/Width:
12776ft/148ft
Holding Area Chart 27R/27L
Runway:
09R

Glideslope:
1700ft @ 5NM

Approach Course:
94deg

Altitude/Surface:
78ft/Asphalt

Length/Width:
11978ft/148ft
Runway:
9L

Glideslope:
1700ft @ 5NM

Approach Course:
94deg

Altitude/Surface:
78ft/Concrete

Length/Width:
12776ft/148ft
Holding Area Chart 09R/09L
Runway:
5

ILS:
NA

Glideslope:
NA

Approach Course:
47deg

Altitude/Surface:
78ft/Asphalt

Length/Width:
6455ft/148ft
Runway:
23

ILS:
NA

Glideslope:
NA

Approach Course:
227deg

Altitude/Surface:
78ft/Asphalt

Length/Width:
6455ft/148ft
EOAC endorses SATUK HEATHROW EGLL Information as official procedures for all services from and to London Heathrow Hub.
EOAC aims to facilitate all necessary support to pilots in their research and relations with local SATCO divisions; if you have any questions or concerns with SATUK or SATCO in general, please send us a qestion.
Simulated Air Traffic Control UK

IFR Charts
London Heathrow Charts
Procedures:

Charts & procedures provided by SATUK.ORG


No freeware recommendations at the moment.