(SBGL) Rio de Janeiro Hub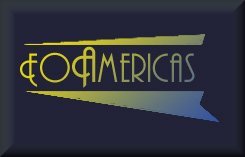 Route Planner
Coordinates: 22° 48' 32.05" S 43° 14' 37.13" W
Elevation: 30 ft MSL
ATIS: 127.6
Runway:
10

ILS:
(ITB) 109.3mhz 27NM

Glideslope:
1600ft @ 5NM

Approach Course:
95deg

Altitude/Surface:
29ft/Concrete

Length/Width:
13203ft/148ft
Runway:
28

ILS:
(ILM) 111.5mhz 27NM

Glideslope:
1600ft @ 5NM

Approach Course:
275deg

Altitude/Surface:
29ft/Concrete

Length/Width:
13203ft/148ft
Runway:
15

ILS:
(IGL) 110.3mhz 27NM

Glideslope:
1600ft @ 5NM

Approach Course:
146deg

Altitude/Surface:
29ft/Asphalt

Length/Width:
10380ft/154ft
Runway:
33

ILS:
(IGL) 110.3mhz 27NM

Glideslope:
1600ft @ 5NM

Approach Course:
326deg

Altitude/Surface:
29ft/Asphalt

Length/Width:
10380ft/154ft
EOAC endorses SATCO South America division of SATEUR simulated air traffic control organization. For improved realism, we encourage pilots to use SATCO South America charts even when not flying online.
To maximize Flight Sim realism, we recommend flying online in SATCO environment.
EOAC aims to facilitate all necessary support to pilots in their research and relations with local SATCO divisions; if you have any questions or concerns with SATCO South America or SATCO in general, please send us a question.

IFR Charts

Provided by
Central Virtual de Cartas

FS2000 scenery - Rio De Janeiro


Rio De Janeiro Brazil. Adds some of the taxiway links textures missing from the default scenery. By Simon Marsden.
Download provided by EOAC.

FS2000 scenery--Rio De Janeiro

S2000 scenery--Rio De Janeiro Brazil. Adds static aircraft to the default scenery. By Simon Marsden.


You must obtain free personal account
to log in FlightSim.Com file library
(Will open in new window)
under Main Menu, Search File Libraries

sbglstat.zip

FS98/FS2000 scenery--Sao Paulo/Guarulhos

his is the most important international airport in Brazil. In this scenery you will find a visible localizer, marker, special night effects at the ramp and many other details. By Fernando Marcato and Mappig Brazil Group.

FS98/FS2000 scenery--Brazil


FS98/FS2000 scenery--Brazil. This file contains the textures for use with all other scenery areas. By Team NAS


You must obtain free personal account
to log in FlightSim.Com file library
(Will open in new window)
under Main Menu, Search File Libraries
brztextu.zip
brzsul.zip
brzsudes.zip
brznorte.zip